⚡LIMITED SALE: ONCE WE REACH 1900 UNIT SALES, WE WILL BE INCREASING THE PRICE BACK UP TO $39.99⚡

Shipping

--

Worldwide Express Shipping Available

Delivery time

--

Worldwide 7-15 days

Fast refund

--

100% Money Back Guarantee

FREE SHIPPING ON ORDERS OVER $59.99

😍

98.8% Of Customers Buy 2

Or More.

😍

Fast Delivery Guarantee

A TOUCH-SENSITIVE LIGHT TO IMPROVE VISUAL AND SENSORY PROCESSING
Looking to Improve sensory integration, visual processing, and eye-hand coordination for your child? Wanting to build curiosity and social interaction through tactile and optical play? The Touch Sensitive Light is the perfect tool to use with your youngster!
PRODUCT DESCRIPTION
BEAUTIFUL AND EFFECTIVE
Kids with autism gravitate towards visually interesting toys. They capture their attention! Visual sensory toys are a fun way to help kids process visual stimuli necessary for self-regulation.
The Touch Sensitive Light provides many sensory integration benefits. The light has a calming and relaxing effect. Children can manipulate the light to suit their sensory seeking needs. The use of colors and lights improves communication skills and reinforces concepts like cause and effect.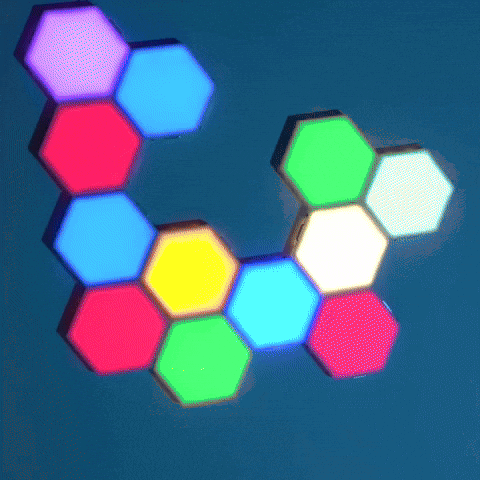 Easy to use for kids of all ages! These LED touch-sensitive lights turn on with a light swipe of the hand by detecting the user's body heat. They can be turned on and off individually. They're simple to install and rearrange. And they're very easy to clean.
CALMING EFFECT: Sensory lighting has a calming effect where children can sit and relax
SELF-REGULATION: Use the light to work on self-regulation which enables your child with autism spectrum disorder (ASD) to know how to act in different social situations.
PROVIDES SENSORY INPUT: Light-up sensory boards allow children to process the visual effects to meet their sensory needs.
IMPROVE COMMUNICATION SKILLS: Visual cues such as pictures and colors can be used to create a learning system for children with autism, helping them to pick up words and concepts, develop basic skills and maintain social interactions.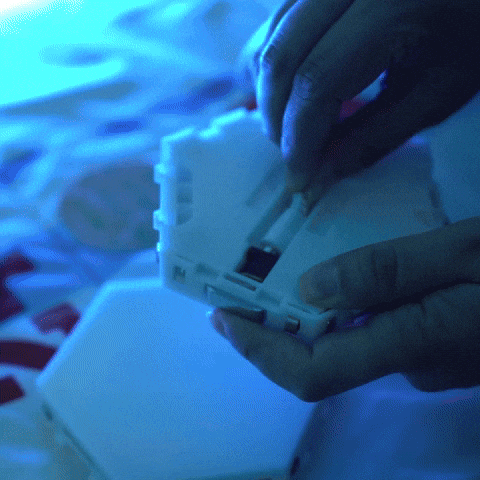 How to install the Tap-Tap Lights:
Get What You Need To Help Them Grow
In addition to the Touch Sensitive Light set, Bright Autism offers a wide variety of products to help children with autism grow and learn. That includes a whole collection of sensory products to help them process stimulants. Or, on the flip side, you can shop anti-stress autism products.
Plus, you can take a look at our blog to find all kinds of information and tips to make your life easier and help your child grow and develop even more.
Help Is At Hand
If you have any questions about our catalog, or if you just need advice from an expert, don't hesitate to contact us. Our staff is knowledgeable, and we all believe in the core values of growth, relationships, integrity, and passion. Plus, we pride ourselves on our unparalleled customer service. Just reach out anytime, and it would be our pleasure to help.
*Note for Canada: The destination country will require duties and taxes to be paid. The responsibility of the duty and tax charges lies in the hands of the end customer. Unfortunately, we do not have control over this matter, so we can not estimate nor control it.